Study in USA & Europe

Get Your Internship In USA and J-1 Visa
The J1 Visa is your express ticket to study, experience American culture, and work in the USA. Open to individuals worldwide, this program, sponsored by the U.S. Department of State, offers a remarkable opportunity for cultural exchange.
In 2023, Global University of Science & Technology (GUST) partnered with a sponsor and numerous hosts to provide the Hospitality J1 Visa, welcoming applicants from across the globe.
Eligibility Criteria:
5-years of experience in the Hospitality or Tourism fields, coupled with proficiency in English, grants you access to this program.
No proof of 5 years experience is required if you hold a Hospitality postsecondary degree.
Required Documentation:
Valid passport with at least two years of validity.
Proof of 5 years' experience in Hospitality (or graduation from a Hospitality program).
Proficiency in English to ace the interviews.
A well-crafted resume.
Certificate and transcript
Benefits:
Secure a J1 Visa for training and work in over 25 U.S. states.
Choose from more than three states for your trainee and work placements.
Live in the United States for one year, get more experience, and earn money.
A Five Steps away to United States of America!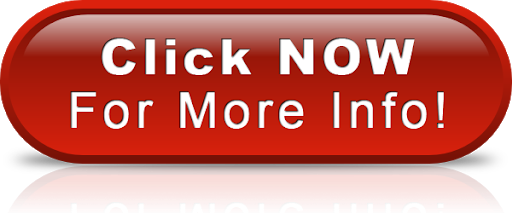 Study English In USA and Get F-1 Visa
If you're thinking about studying English courses in the USA for 18 hours a week in 10 different locations around the country, then you came to the right place! 
What if you're already in the USA and want to stay longer and improve your language?
Comparison Between the J-1 and F-1 VISA Status
J-1

F-1

Must have substantial (51%) institutional financial support provided specifically for the educational program to obtain the initial document and to request any extensions of the DS-2019.

Must show financial support for the entire length of program when requesting the initial document.

Any source of financial support is acceptable.

Must show financial support for the first year of the program when requesting the initial document.

Any employment on- or off-campus requires a work permit from the program sponsor.
On-campus employment does not require a work permit.

Off-campus employment requires a work permit from Berkeley International Office and/or USCIS.

Academic Training is available for off campus jobs/internships related to your course of study. Maximum of 18 months of Academic Training (or the length of the J program in the US, whichever is less) may be used during and after your studies. An extension for up to 18 months is possible for post-doctoral research or for some Bachelor's or Masters STEM students. Off-campus work during the degree program reduces the total period of Academic Training available after program completion.
During your program, Curricular Practical Training

(link is external)

 permission is available for off campus jobs/internships related to your course of study.

Post-degree Optional Practical Training employment permission is available for a 12-month period. A job offer is not required for 12-Month OPT.

An OPT extension for an additional 24 months is possible for certain STEM majors.

J-2 dependent (spouse, child) work permission is available, but not guaranteed. Income from the dependent's employment may be used to support the family's customary recreational and cultural activities and related travel, among other things. Employment will not be authorized if this income is needed to support the J-1 primary status holder.
F-2 dependents (spouse, child) are not eligible for any work permit.
J-1 and J-2 dependents may be subject to the Two-Year Home Country Physical Presence Requirement

J-1 and J-2 dependents may also be subject to the 12-Month Bar depending on the length of the J program.

Note that the Two-Year Home Country Physical Presence Requirement and 12-Month Bar are separate rules.

No Two-Year Home Country Physical Presence Requirement.

No 12-Month Bar.

J-2 dependents are eligible to study part-time or full-time in the U.S.
F-2 spouses and children may enroll in academic programs for less than a full course of study at an SEVP-approved school

(link is external)

. (Check with the school and their international office to be sure enrollment is less than full-time.)

F-2 spouses and children may participate in studies that are "avocational or recreational in nature"  (i.e., non-academic hobbies and recreational studies) up to and including full-time. F-2 children may attend full-time elementary or secondary school (kindergarten-12th grade).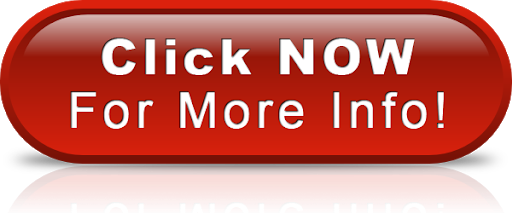 STUDY IN EUROPE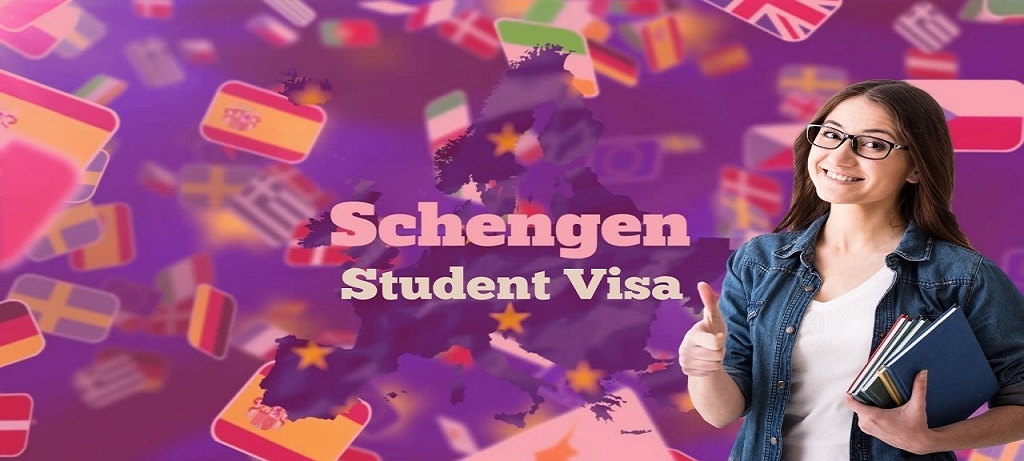 The Student Schengen Visa is essentially a Temporary Study Permit for Europe. Thus, students with a student visa for Europe are permitted to stay in Schengen Zone nations for a maximum of three months. You will need to submit an application for a long-stay study visa for the nation in question if the course you are pursuing is longer than six months.
Types of Schengen Student Visas
Schengen Visa Type A
Citizens of non-Schengen nations are permitted to transit through or wait for their connecting aircraft in the international terminal of an airport in a Schengen nation with a type A visa. It is required of anybody making a crossing from one non-Schengen nation to another and who needs to change planes in a Schengen nation's airport. A type A visa holder is not permitted entry into the aforementioned Schengen nation.
Schengen Visa Type B
The type "C" visa with the conditional "transit" has taken the place of the type "B" visa for trips lasting less than five days.
Schengen Visa Type C
The most frequent Schengen visa is Type C, sometimes referred to as the Short-Stay Schengen Visa. The student is allowed to travel unrestrictedly throughout the Schengen area for up to 90 days during a 180-day term with this educational visa. Checking the Schengen study visa conditions at your university and the country will be helpful for you since certain nations need the Type C Schengen Visa.
Depending on how frequently you want to travel to a specific member nation, Type C is further categorized into three sub-categories.
Single entry visa: One entry per bearer is permitted into each Schengen Zone member state. Even if the visa hasn't expired when the person departs, it is revoked.
Double entry visa: A single re-entry is allowed with this visa into the specific member state. The visa is null and worthless if the holder departs the nation a second time.
Multiple entry visa: The multiple-entry visa's name says it all; it entitles the bearer to unlimited travel inside the Schengen Area for up to 90 days within a 180-day period.
Schengen Visa Type D
The national long-stay visa is essentially the Type D Student Schengen Visa. It is intended exclusively for those who have valid visas and want to stay in a Schengen nation for up to a year. However, throughout 180 days, the student is permitted to visit other members of the club for no more than 90 days.
Benefits of Schengen Visa for Students
Because of the additional advantages of the Schengen visa, the majority of students select Europe as their study abroad location. If you obtain a visa for any nation, you are only permitted to enter that nation; however, a Schengen visa allows you entry into all 26 Schengen nations, including Austria, Denmark, Estonia, Belgium, the Czech Republic, Finland, France, Germany, Greece, Hungary, Iceland, Italy, Latvia, Liechtenstein, Lithuania, Luxembourg, Malta, the Netherlands, Norway, Poland, Portugal, Slovakia, Slovenia, Spain, Sweden, and Switzerland.
As a student in one of these nations, you will be granted permission to travel or work there after your studies are done. Students will benefit from having greater opportunities to acquire employment and live more enjoyable lives as a result.
Requirements for Schengen Student VISA
There are a lot of requirements for this particular visa, however, the below-mentioned are the mandatory requisites:
Admission letter to a University. A current, official, and signed document indicating your name, your study kind, your study duration, your participation in a European program, and your weekly hourly rate of study.
Academic credentials. Diploma, academic records, application for equivalence attestation, or decision or dispatch of equivalence
Evidence of financial capacity: documents proving one's ability to live and support oneself financially when traveling within the Schengen area.
Scholarship. Original proof of a least 631 euro per month scholarship.
Financial statement. displaying your three-month rolling bank balance
Two applications for visas: Complete, with truthful and accurate responses. Print the form, then sign it at the bottom.
Two passport-sized photos: in accordance with the guidelines for Schengen visa photos, taken within the past three months.
Valid passport for at least 3 months after the scheduled journey's conclusion.
A copy of the biometric info on your passport.
Previous passports: tied with a rubber band. Not to be stapled!
Residency proof: a document of some kind provided by the nation you are applying from as proof that you are a resident or citizen of that nation.
Booking or scheduling for round-trip travel. stating the times and flight numbers for entering and leaving the Schengen region. Learn more about making a flight reservation for an EU visa application here.
Travel health coverage: a statement from your European health insurer attesting to the fact that you are covered for the duration of your whole stay in the Schengen region and have €30,000 in coverage for unexpected medical expenses.
Accommodation proof: Evidence of the accommodations you'll be using while you're in the Schengen area.
Contract for a dorm: signed by you and a representative of a dorm in the nation where you will be staying.
The invitation letter: a letter stating that you are welcome to stay in their house for the duration of your visit from a citizen of the nation you are requesting to enter.